Class B Motorhomes Made From Ford Vans
Ford Camper Van Resource: Transit & Transit Connect / E-Series Van & Wagon
Welcome to the website dedicated to providing information about Ford Camper Vans including both conversions and custom built Class B motorhomes. You will find information and resources on this site to guide you in learning more about Ford Camper Vans, RV's motorhomes and other vehicles. We will examine some of the most popular camper van conversions and custom built RVs including the following.
E-Series: Line of Vans and Wagons that have been used for conversions
Transit: Commerical vehicle for European market commonly made into camper
Transit Connect: More compact version of Transit made since 2002
Traverse: Custom Class B Motorhome made by Pleasure-Way Industries
Ford Falcon Van: Pre E-Series Passenger Van Made in 1960s
Ford 4x4 Vans: Ford 4x4 Van Models Converted Into Utility Campers
We have also included a Classifieds section with various used Ford Camper Vans for sale around the United States. Please also visit our Resources page with links to other websites with information about RVs, Motorhomes and Campers. Browse through this site and contact us with any questions you may have about the contents or other general inquires. Thank you for visiting FordCamperVan.com!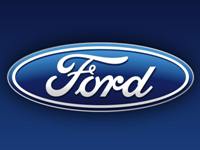 About Ford Motor Company
Founded in 1903, Ford makes Automobiles and Auto Parts and provides Vehicle Financing, Leasing and Service. On top of the Ford brand, Ford Motor Company also currently owns and operates the Lincoln marques. In the past Ford also owned the Mercury, Edsel, Merkur, Jaguar, Aston Martin, Volvo and Land Rover brands as well. Over the years, Ford vans have consistently been converted into and have been used to build custom Campervans and Class B motorhomes.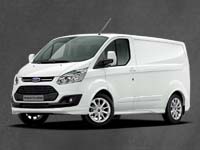 Ford Transit & Transit Connect Camper
The original Ford Transit was introduced in 1965 and includes panel vans, minibuses and pickup trucks made by Ford Europe. The Transit Connect was introduced in 2002 for Europe as a compact MPV and has been imported into the US since 2009. These commercial vehicles are commonly made into campervans.
Ford E-Series Van Camper Conversions
The long running E-Series known as the Econoline and Club Wagon was first introduced in 1961 and has been used as a recreational (passenger) and commercial vehicle as well as a converted and custom camper van. Today the E-Series includes the E-150, E250, E-350 along with many variants and extended versions.
Website Disclaimer - FordCamperVans.com
FordCamperVan.com is provided as a resource for consumers and camper van enthusiasts to learn more about various Ford Camper Van conversions and custom Class B motorhomes. This site is not affiliated nor endorsed by Ford Motor Company or any other company / brand represented including Pleasure-Way Industries.
Trademarks, images and copyrighted materials are presented here for educational purposes in accordance with the Fair Use clause of US Copyright Law. For more information please view our Copyright Notification below. Also, feel free to contact us with any questions concerning FordCamperVans.com - Thank You!